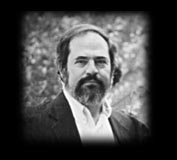 フリーエネルギー研究者殺害
Eugene Mallove was a researcher
in the free-energy field,
specializing in the cold fusion area.
■Dr. Eugene F. Mallove

http://www.infinite-energy.com/whoarewe/gene.html
■COAST TO COAST [Eugene Mallove Tribute]
http://www.coasttocoastam.com/gen/page485.html
■Dr. Eugene Mallove,
Torch Bearer for Cold Fusion, Slain
http://www.pureenergysystems.com/news/2004/05/15/EugeneMalloveDies/index.html
■GENE MALLOVE'S MURDER REPORTED BY AP
http://www.nomorefakenews.com/archives/archiveview.php?key=1978
May 16, 2004, 9:11 AM EDT
NORWICH, Conn. -- Norwich police are investigating
the killing of a science writer from Pembroke,
New Hampshire who championed cold fusion.
The body of Dr. Eugene Mallove was found late Friday
at a house in Norwich owned by his family.
Mallove, 56, died of injuries to his head and neck.
The medical examiner has ruled his death a homicide.
フリーエネルギー研究の世界的第一人者で 常温(低温)核融合 を
専門とする科学者 Eugene Mallove が
首と頭部に傷を受け何者かに殺害された。
Cold Fusion 「常温核融合」 とは将に現代の錬金術。
この現象に用いられる金属類が、白金族
(palladium:パラジウム・rhodium:ロジウム・iridium:イリジウム・ruthenium:ルテニウム等)
である事も、異常に恐ろしく興味深い。
Related Permalink:
■ Modern Science Meets Ancient Alchemy
http://conspiracy.exblog.jp/118549/