地球外生命体と、インド政府および軍関係者との接触を示す、多くの証拠
■ More evidence of Extra Terrestrial contacts with Indian Government and Military [India Daily - December 19, 2004]
http://www.indiadaily.com/editorial/12-19c-04.asp
( 
India Daily が正常に表示されない場合がある。
日本以外の海外串を通すと、普通に閲覧可能。
もしくは、
Google Search: Cached
で閲覧可。
 )
■ MORE EVIDENCE OF ET CONTACTS WITH INDIAN GOVT./MILITARY
[The Surfing The Apocalypse Network]
http://www.surfingtheapocalypse.net/cgi-bin/forum.cgi?read=41488
■ Extra Terrestrial contacts with Indian Government and Military
[The Black Vault - Posted on Monday, December 20]
http://www.bvalphaserver.com/article11628.html
Subhra Jain(ニューデリーのフリーランスレポーター)
によると、彼女は最近ニューデリーのナイトクラブで、インド
軍上級士官とばったり出会った。彼女がそこでの話によって知る事
となった内容は、世界中の他の人類を、一晩中驚き起こさせる程の
モノだ。彼女によれば、地球外生命体はインドおよび他の世界
各国を、数千年間に渡って、訪れ続けているというのだ。
また最近では、大きな勢力を持つ殆どの国々が、正式に接触
を行っているという。インドも例外では無いと言うのだ。

「彼らは常に、地上の軍事的レーダー基地を通じて接触する。」
彼女は言う。インドのヒマラヤ山脈および中国インド間のラダク
国境付近が、最近初めてコンタクトを行った場所だと言う。
彼らはインド人に対して、多次元的宇宙の原理と法則を、
知らしめること望んでいる、というのだ。
インドは、無人月探査計画およびその後の有人月探査計画を
持っている。インド首席宇宙開発機構(ISRO)は、彼らにより
「すべきことと、すべきでは無いこと」を伝えられたと言う。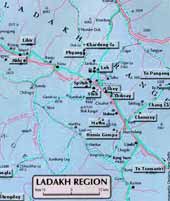 India Daily 記事全文
More evidence of Extra Terrestrial contacts with Indian Government and Military
Juhi Singhal, Special Correspondent
December 19, 2004
According to Subhra Jain, a freelance reporter in New Delhi, she bumped into a very senior Indian Military official in a nightclub in New Delhi. While talking what she came to know will make the rest of the world sit up all night. According to her, Extra Terrestrials have been visiting India and the rest of the world for thousands of years. In recent days most of the super powers have been formally contacted. India is no exception in recent days.
'They always contact through the ground radar stations of the military', she says. Indian Himalayas and Ladakh (China-India) border is where they first made their recent contact. They want to let India know the laws and regulation of the multidimensional Universe.
India is planning an un-manned moon and later an unmanned Mars expedition. India's premier Space Research Organization (ISRO) has been told "dos and don'ts".
Almost in the same week, a Flight Commodore who just retired from Indian Air Force, was requested in Bangalore, India, to provide a little talk on any topic to his youngest son's class mates in the school environment. Guess what he picked as the topic ? yes you got it right ? it was the underground landing base for UFO crafts in Ladakh. He first started by saying new technology is evolving and new achievements are being made in Aerospace. The students stared questioning him on different aspects of this new technologies and where this technology came from! Then the students started challenging him if he was really joking ? at that moment he started providing vivid descriptions of the landing base.
In Leh, Ladakh, according to Tsering Spalzang, a senior official, any paranormal activities are happening with the knowledge of the Indian Army. There are zones that Indian Army and Air Force block for security reasons. The Ladakh valley is heavily secured by the Indian Government. It is a sensitive area and no one is lowed in these sensitive areas ? neither from Indian side nor from Chinese side. The terrain is such that it is impossible to find hidden underground structures under massive mountains ? you are looking at core Himalayas.
The Petroleum Ministry when asked about recent high oil price, said that India is developing alternative energy sources with advanced technologies. When asked about, what kind of alternative technologies, the spokesperson hurried brought the press conference to a quick end by saying those are really classified information.
Indian Government has decided to spend enormous amount of money to develop the Kashmir and Ladakh road infrastructure. Even they plan to use the Foreign Exchange Reserves for this.
According to rumors in New Delhi, UFOs made formal contact with Indian Government. The Government was initially baffled without knowing how to react. Later things became quiet and it seems all understand that these Extra Terrestrials are friendly.
Juhi Singhal, Special Correspondent, India Daily
December 19, 2004
http://www.indiadaily.com/editorial/12-19c-04.asp
■ UFO News Blog Sunday, December 19, 2004
More evidence of Extra Terrestrial contacts with Indian Government and Military